• Aspen • Avalanche Lilies • Breckenridge • Colorado Wildflowers • Crested Butte • denver • Durango • Estes Park • Fairplay • Glacier Lily • Identifying Wildflowers • Linda Nagy Author • Marsh Marigold • Ouray • Pasqueflower • Rocky Mountain Wildflower Field Guide • Rocky Mountain Wildflowers • Rocky Mountains • San Juan Mountain Range • Snow Buttercup • Telluride • wildflower book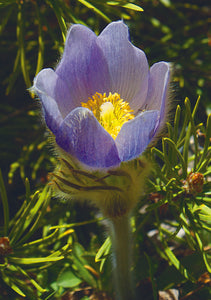 Pasqueflowers, Marsh Marigold, Snow Buttercups, and Avalanche Lillies are some of the first wildflowers to appear in Spring in the Rocky Mountains of Colorado.
---
• Bernie Nagy Photographer • Colorado High country. • Colorado Midland Railroad • Colorado wildflowers • Eleven Mile Canyon • eleven Mile Reservoir • Emma lake • Globeflower • Idlewild Park • Indian Paintbrush • Lake George • Linda Nagy Author • Marsh Marigold • Penstemon • Rocky Mountain Wildflowers • Rocky Mountain Wildflowers Field Guide • Snow Buttercup • South Park • South Platte River • Spinney Reservoir • Wild Burros • Wild Iris • Wildflower identification • Wildflower Photography • Wildflower Train
Snow and ice melting with the warming early summer sun in the upper mountain meadows provide nourishing water for the slowly sprouting alpine wildflowers. Soon the first flowers appear---Globeflowers with divided leaves, Marsh Marigold with heart-shaped leaves, and yellow Snow Buttercups with stringy leaves. The flowers below were photographed by Bernie Nagy above Emma Lake near Alma, Colorado. When the first hikers arrive to climb Colorado's Rocky Mountain peaks, they will find a wide variety of much smaller and tiny subalpine species blooming in addition.            In earlier times from 1887 to 1918, the Colorado Midland Railroad transported...